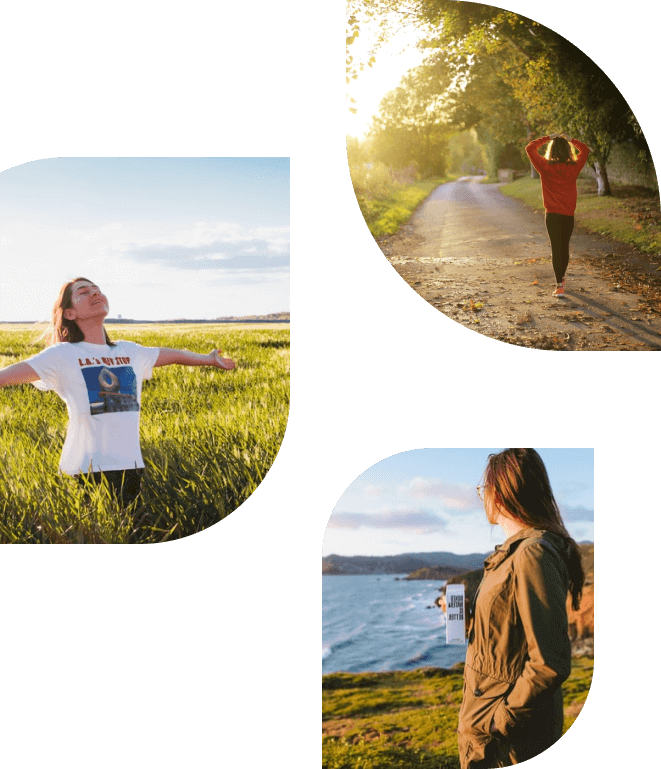 Let's Talk!
Get in touch with our talented team for any questions or opportunities.
Thank you! Your submission has been received!
FAQs
Need any help with your order? Got a question that you need answered immediately? Just click on a section below to find the answer! If your question isn't answered, please don't hesitate to reach out. We're ready to help. hello@hello.health
What makes Hello Health better than competitor brands?
Hello Health is committed to providing the highest quality third-party lab-tested bioavailable ingredients that positively affect health and wellness.
Where are Hello Health products available for sale?
Hello Health products are available in a variety of doctor offices, clinics, specialty markets and wellness centers as well as online at Amazon, Walmart, Kroger, Faire and www.hello.health
Do you have a wholesale program?
Yes, Hello Health has a robust wholesale program with supporting marketing collateral for qualifying doctors and companies. Please contact us at https://www.gethellohealth.com/pages/wholesaler for additional information and pricing.
Do you offer coupons?
Yes, Hello Health regularly shares coupons with its email subscribers. Please sign up at www.hello.health to receive coupons along with helpful health and wellness news and recipes.
What is the difference between the different products?
Hello Health offers a variety of products. We work hard to provide descriptions on each product; however, if you have particular questions about any product, please do not hesitate to contact us at hello@hello.health
Can I take your products when pregnant and or nursing?
Please ask your practitioner whether the use of supplements is safe while pregnant and/or nursing.
Can I give your products to my child?
Please ask your child's pediatrician whether the use of supplements is safe.
Are Your Products Organic?
ImmunoStrong has organic ingredients in its formulation and Organic Sea Moss+ is 100% organic. Hello Health continues to bring new products to the market and is dedicated to providing organic ingredients as much as possible in current and future formulations as cost and supply chain permits.
Do Your Products Need To Be Refrigerated?
No, Hello Health products were designed to not require refrigeration.
Are there any gluten or wheat ingredients in your products?
Yes! We are proud to say that Hello Health supplements are made in an allergen-free facility and are gluten-free. Additionally, Hello Health is dedicated to label transparency and communicating any potential gluten or wheat on its labels. If you have a question about a particular product and allergens, please contact us at hello@hello.health
Do you offer a subscription service?
Yes! Hello Health loves to simplify your life with its easy subscription service as well as lower subscription pricing.
How do I modify my subscription?
You can edit, delay, or cancel your subscription at any time, but if you want this change to take effect before your next shipment leaves, you need to let us know within 24 hours before your next shipment is sent by logging in to your account page.
What method of payment do you accept?
We currently accept all of the main credit cards—Visa, Mastercard and Amex. We also accept PayPal.
Is my credit card information secure?
Yes! We use an encryption service to process your payment. Your credit card information is hidden from us and we do not store your credit card information.
What if I want to cancel my order after I have already placed?
Please contact us at hello@hello.health and we will assist you right away.
Where do you ship to?
We currently ship worldwide! If you do not see your country listed in our checkout page, please contact us at hello@hello.health
Do you ship to P.O. boxes?
Yes, we do ship to P.O. boxes.
How much is shipping? Or is shipping free to all countries?
Shipping costs depend upon location and free shipping is offered on orders over $40 in the United States
Can I track my package?
We will send a shipping confirmation email once your product is on its way and it will include a tracking link to track your package.
When will my order ship?
Orders are usually fulfilled within 1-3 business days.
How long will it take to get my package?
Once shipped, USA shipments can take 3-5 business days and worldwide shipments can take up to 15-20 business days. Due to the current situation, carriers may be delayed with their transit times.
What is your return policy?
https://www.gethellohealth.com/pages/refund-policy